Project: Cereal sales assistant
Gallery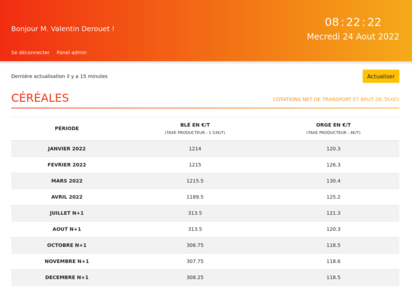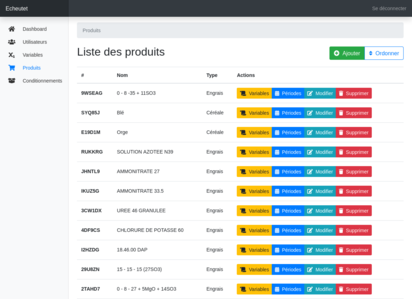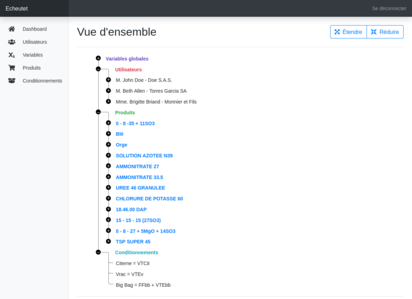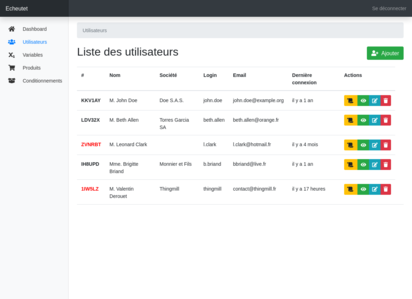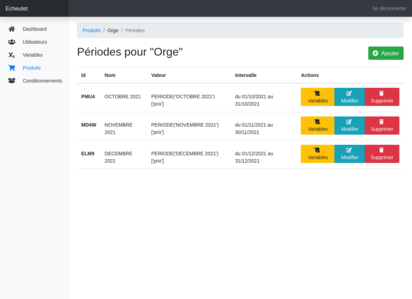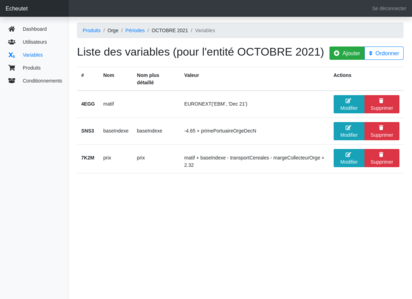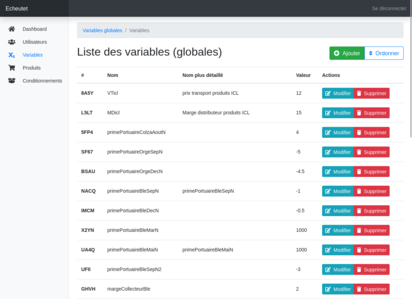 Highlights
User management features.
Flexible system to build price tables that depend on either the logged user, the periods or others parameters.
Lightweight admin interface that meets the business needs.
Retrival of products financial quotes (eg. Wheat) via the EuroNext API.
Support of spreadsheet-like formulas using globals or locals variables.
User "impersonation" feature to preview prices tables.
Technologies used
PHP
Symfony
JQuery
Bootstrap